2022.04.01
Announcement Regarding the Start of Operations of Akatsuki Games Inc.
Akatsuki Games, Inc. (HQ: Shinagawa-ku, Tokyo, Representative Director: Yuki Totsuka) developed its games business as Akatsuki Inc., of which Akatsuki Games is a wholly owned subsidiary. Effective April 1, 2022, we announced that we will conduct a company split and conduct business activities with Akatsuki Games Inc. as the successor company.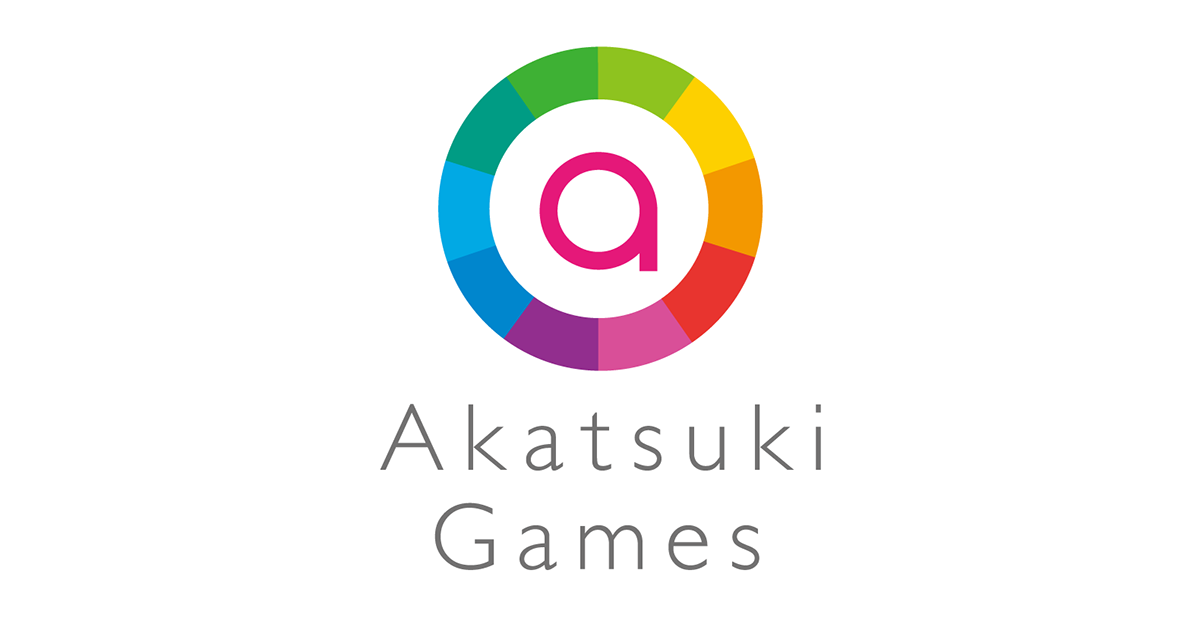 Akatsuki has acted as an IP production company for about 11 years, developing and distributing original titles as well as games based upon popular IP and artists. With the company split effective April 1, 2022, Akatsuki Games is able to concentrate on game development, striving to further improve our planning and development capabilities.
In recent years, global game maker titles have dominated the game rankings in Japan and around the world. Fitting our position as a Japanese game maker, we will pursue a gaming experience that fuses together characters and stories, aiming to strengthen development of titles that can be enjoyed globally. In doing so, we aim to color the emotions of people around the world through the games offered by Akatsuki Games.
■ Medium-term goal
As a mobile gaming company that combines the industry's highest level of development and operation capabilities, we aim to provide a wonderful experience from Japan to the global world.
We plan to recruit and develop human resources and to further invest in R&D, strengthening existing titles and the development of new titles. Specifically, we have already announced development of the new 3D action RPG title "TRIBE NINE" and we have plans to pursue development of additional titles. Additionally, we will establish a research and development department for new technologies that will drive the next generation of gaming experiences, aiming to deliver new experiences and surprises to the world.
By spinning off as Akatsuki Games, we aim to further improve the quality and speed of decision-making, as well as to further prepare systems and institutions suitable for the gaming industry and to maximize the talent of members involved in the games business.
■Representative's comment
Yuki Totsuka, CEO
The games business has been the founding core of Akatsuki for the past 11 years and we have aspired to take on many challenges. From today, Akatsuki Games will build upon these past endeavors to undertake new challenges.
In recent years, increasingly higher standards are required for game development and operations. We intend to further strengthen our gaming culture, system, and organization, building upon these to continue challenging ourselves to create exciting products as a next generation gaming business.
Since the announcement of this initiative in November last year, we have been working with new colleagues and feeling a steady response as we made preparations. In the future, we will develop and operate products that astonish customers and related parties, creating experiences that connect the hearts of people around the world.
Shuhei Yamaguchi, Executive Vice President
Immersing myself in the virtual world of gaming has been a source of irreplaceable joy for me ever since I was a child. As time passed and games connected to the internet, we became able to connect with friends around the world, offering us a bridge across time and space.
I am convinced that games are a powerful medium to make the world happy. Leveraging the power of games, we at Akatsuki Games will strive forward so that we can enrich the world.
■Akatsuki Games Inc. Company Information
The mission of Akatsuki Games is to add color to the hearts of people around the world through the mobile games that we develop and distribute. As a mobile gaming company with the industry's highest level of planning, development, and operational capabilities that we have created through our involvement in many IP games, we aim to further expand experience opportunities from Japan to the global world. Fitting our position as a Japanese game maker, we aim to create games that fuse together characters and stories, aiming for a world enriched by a life with games.
| | |
| --- | --- |
| Established | December 2021 |
| Representative Director | Yuki Totsuka, CEO |
| Address | Oak meguro 8F, 2-13-30 Kamiosaki, Shinagawa-ku, Tokyo |
| Business Description | Games Business |
Back to list